Archibald
widziany: 3.09.2017 09:07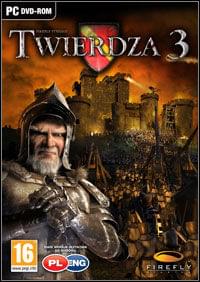 Stronghold 3 to osadzona w czasach mrocznego średniowiecza strategia ekonomiczna, w której naszym zadaniem jest rozbudowa i obrona potężnych zamków. Podobnie jak w przypadku poprzedników, tak i tu kluczem do zwycięstwa jest odpowiednie zadbanie o dobrobyt naszych podwładnych.Gracz wciela się w pana na włościach. Na początku dysponuje jedynie niewielkim zamkiem i sprawuje władzę nad małą wioską. Rozgrywka polega na zakładaniu i rozwijaniu nowych osad, budowaniu coraz to większych twierdz i toczeniu wojen z konkurencyjnymi lordami. Gra koncentruje się głównie na aspekcie ekonomicznym i budowniczym. Zamczyska można dowolnie projektować i konstruować z szeregu gotowych elementów (wieże, zwodzone mosty, tajemne wejścia, wilcze doły, balisty, kilka rodzajów muru itp.), tak by jak najlepiej pełniły funkcje obronne, umożliwiając mieszkańcom w miarę spokojny żywot nawet podczas oblężenia. Równie bogate możliwości mamy podczas zarządzania osadami. Możemy budować domy mieszkalne, siedziby drwali, targ, farmy itp., słowem struktury, które zapewnią naszym poddanym pracę, jadło i pieniądze. Oczywiście nie zabrakło również bitew, w których położono nacisk na różnorodne techniki oblężnicze. Podczas potyczek pojawiają się jednostki takie jak inżynierowie, saperzy wykonujący podkopy, żołnierze szturmujący mury z drabinami oraz mobilnym sprzętem (wieże oblężnicze, tarany, przenośne tarcze, balisty i katapulty).
1. Unpack the release
2. Mount or burn image
3. Install and select the language you want to play the game in
4. Copy everything from the SKIDROW folder to the game installation
5. Play the game
6. Support the companies, which software you actually enjoy!