Download: Barbara Cartland - A Hazard of Hearts.pdf
tytuł filmu w j. polskim "Meandry miłości"
This story is about Serena, whose father has died and she finds that her home is now owned by the Marquis of Vulcan. In order to preserve her reputation, she is sent to his mother at their home, Mandrake House, where she finds secrets and love!
A Hazard of Hearts is another of Barbara Cartland's well loved romances! A made for tv movie, starring Marcus Gilbert and Helena Bonham Carter, was made in 1989.
Komentarze:
Aby dodawać komentarze musisz się zalogować
Inne foldery z plikami do pobrania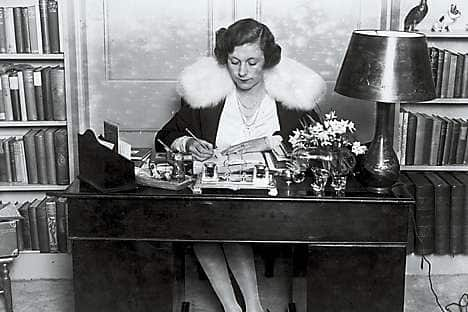 "A historical romance is the only kind of book where chastity counts."
Barbara Cartland

Zdjęcie: Barbara Cartland , Bangkok 1928 r., hotel Mandarin Oriental