Download: Vows of Deception-1996-Eng-Cheryl Ladd.avi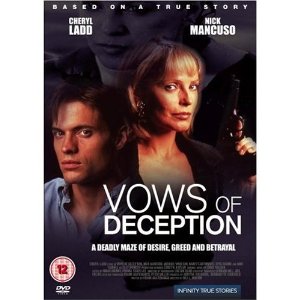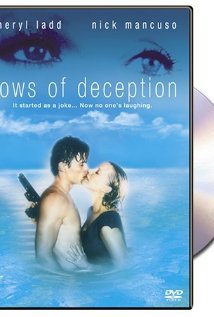 Policjant Matt Harding wpada na szalony pomysł, aby - dla żartu - zapoznać swego przyjaciela, rozwiedzionego od sześciu lat adwokata,Claya Spencera z byłą więźniarką, Lucindą. Ku zaskoczeniu Matta ,Clay bez pamięci zakochuje się w ciężarnej dziewczynie.Prawnik jest obecny przy narodzinach córeczki Lucindy, małej Britaney, którą traktuje jak własne dziecko.
Wkrótce odbywa się także huczny ślub Claya i byłej więźniarki.Na uroczystości pojawia się także syn pana młodego, student Nick. Zaślepiony miłością Spencer pozwala młodej żonie na ogromne wydatki,spełnia każdą jej zachciankę. Tymczasem Lucinda zwraca uwagę na
swego przystojnego pasierba i go uwodzi. Gdy mąż dowiaduje się o zdradzie, postanawia ograniczyć jej dostęp do pieniędzy.Przebiegła kobieta knuje podstępną intrygę, w którą wtajemnicza Nicka...
TV Movie - 90 min - Drama | Thriller
Also known as A Deadly Seduction and A Tangled Web, this made-for-TV melodrama stars Cheryl Ladd as Lucinda, a convict paroled in the custody of a hardboiled detective. Ladling on the charm in buckets, Lucinda inveigles the detective's brother, a wealthy widowed attorney, into falling in love with her. After their marriage, the "heroine" hatches a devilishly detailed scheme to kill of her husband, claim his fortune, and then seduce his handsome young son!
Director: Bill L. Norton
Writer: Frank Abatemarco
Stars: Cheryl Ladd, Nick Mancuso and Michael Woolson
Komentarze:
Aby dodawać komentarze musisz się zalogować
Inne foldery z plikami do pobrania