Kuba
widziany: 25.03.2015 17:18
232918 plików
101916,1 GB



UP - ODLOT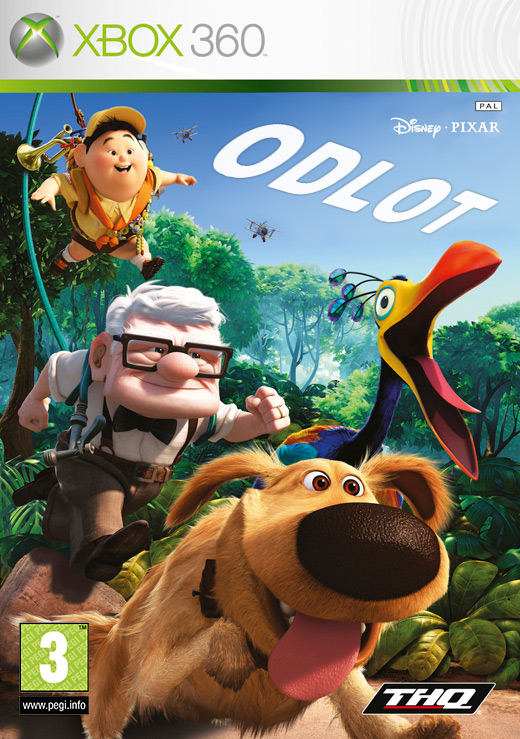 Up to zabawna gra akcji na podstawie tytułowego filmu animowanego. Kinowe dzieło zostało stworzone przez znaną firmę Pixar. Za opracowanie elektronicznej wersji odpowiada deweloper Heavy Iron Studios, który wcześniej pracował już przy kilku podobnych projektach (Iniemamocni, Ratatuj czy Wall-E).



Gra, podobnie jak i sam film, opowiada o przygodach staruszka Carla Fredricksena, który wyrusza w podróż po świecie, spełniając tym samym marzenia swojej nieżyjącej już małżonki Ellie. Dziarski bohater postanowił zwiedzić planetę nie ruszając się z domu. W tym celu przerobił budynek w latającą machinę wykorzystującą kolorowe balony i żagle. Niestety, Carl od samego początku musi borykać się z pasażerem na gapę – bardzo młodym skautem Russellem - z czego wynika wiele zabawnych perypetii.



Podczas zabawy zwiedzamy wiele egzotycznych miejsc na całym świecie. Gra została podzielona na kilka rozdziałów. Wśród dostępnych lokacji pojawia się przede wszystkim południowoamerykańska dżungla. Na poszczególnych poziomach poznajemy szereg barwnych i zabawnych postaci (psa Duga oraz prehistorycznego ptaka Kevina) oraz przeciwników (np. węże). Tych drugich unieszkodliwiamy wykorzystując specjalne umiejętności obu bohaterów - przykładowo chłopiec Russell wykorzystuje szkło powiększające do przypalania przeciwników. Starszemu Carlowi przydaje się natomiast jego laska, umożliwiająca chociażby wspinaczkę.



Wszystko to dostępne jest również w trybie rozgrywki kooperatywnej. Cały czas dwójka bohaterów biega razem, więc możemy bez przeszkód bawić się z innymi graczem. Gdy gramy samemu otrzymujemy opcję zmiany postaci, aby przykładowo wykorzystać jej specjalne cechy. Współpraca polega również między innymi na pomaganiu sobie przy wspinaniu się na trudniej dostępne skały oraz wspólnym zbieraniu zdjęć i przedmiotów.







Chomikowe rozmowy

Zaprzyjaźnione i polecane chomiki
(399)