https://t.me/rescatezoowoman
widziany: 28.10.2023 12:59

Foldery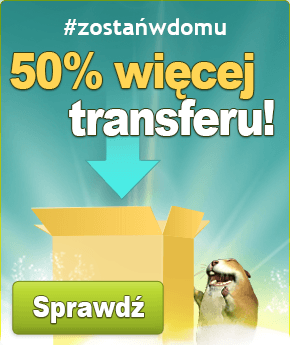 N+2
es un blog dedicado a los cortometrajes de animación, creado en el año 2013 por
Qrosawa
. Se especializa en animación de autor, dando a conocer metrajes de diversa temática, intersantes tanto a nivel narrativo como visual. Hemos rescatado los siguientes títulos:
\A\
Akairo (Aida Zyablikova, 1980)
Aksak Kulan (Amen Khaidarov, 1968)
Apartman (Afrodita Markovic, 1987)
Bacorde (Adriaan Lokman, 2001)
Barbie también puede estar triste (Albertina Carri, 2002)
Bird World (Alastair McColl, 2012)
Bitingan (Ahmad A. Abdelhameed, 2012)
Carmen suite (Aleksandra Korejwo, 1994)
Chase (Adriaan Lokman, 2012)
Crulic Drumul spre dincolo (Anca Damian, 2011)
Eager (Allison Schulnik, 2014)
Epizod (Agata Gorzadek, 2007)
Für Mathilde (Alla Churikova, 2009)
Harvie Krumpet (Adam Elliot, 2003)
Hypnerotomahia (Andrei Svislotsky, 1992)
K is for Klutz (Anders Morgenthaler, 2012)
Kärbeste veski (Anu-Laura Tuttelberg, 2011)
Korova (Alexandr Petrov, 1989)
La Cruz (Álvaro Rozas, 2011)
La dernière femme de barbe bleue (Aleksandr Bubnov, 1996)
Mañas y patrañas de gente extraña (Alfredo Zalnero, 1978)
Maskin zabil Koskina (Arel Klimt, 1995)
Moby Dick (Alessandro Corrêa, 2011)
Morte e Vida Severina (Afonso Serpa, 2010)
Mound (Allison Schulnik, 2011)
Neomorphus (Animatorio, 2011)
Nimfa Salmaka (Anatoly Petrov, 1992)
Nuit Blanche (Arev Manoukian, 2009)
Obida (Anna Budanova, 2013)
Odnazhdy u Sinego Morya (Alexei Kharitidi, 1998)
Os salteadores (Abi Feijó, 1993)
Oscuro cardinal (Adrián Guerra, 2008)
Prometeo (Alexandra Snezhko-Blotskaya, 1974)
Ring of Fire (Andreas Hykade, 2000)
Sangre de unicornio (Alberto Vázquez, 2013)
Sepid balan (Abdollah Alimorad, 2003)
Signes de Vie (Arnaud Demuynck, 2004)
The Jar. A Tale from the East (Ammar Al Sharbaji, 2001)
The Mysterious Geographic Explorations Of Jasper Morello (Anthony Lucas, 2005)
Vaesen (Adrian Dexter, 2012)
Vendor Rivalry (Ansar Sattar, 2009)
\B\
20 Años (Bárbaro Joel Ortiz, 2009)
Ballad of Mary Slade (Robin Fuller, 2007)
Darwin Antidarwin aneb co zízala netusila (Bretislav Pojar, 1969)
E (Bretislav Pojar, 1981)
Ent oder weber (Bruno J. Böttge, 1964)
Hamilton Mattress (Barry Purves, 2001)
Il Signor Rossi va a sciare (Bruno Bozzetto, 1963)
L'Idée (Berthold Bartosch, 1932)
Madagascar, carnet de voyage (Bastien Dubois, 2011)
Marionetten (Boris von Borresholm, 1964) -VOSE-
Nevesta (Borislav Sajtinac, 1971)
Next (Barry Purves, 1989)
Prometheus' Garden (Bruce Bickford, 1988)
Rigoletto (Barry Purves, 1993) -VOSE-
The ErlKing (Ben Zelkowicz, 2002)
The Laughing Heart (Bradley Bell, 2012) VO
\C\
55 socks (Co Hoedeman, 2011)
Comment les ailes sont attachées au dos des anges (Craig Welch, 1996)
De Raíz (Carlos Carrera, 2004)
Desirella (Carlos Eduardo Nogueira, 2004)
Edicisum (Candas Sisman, 2008)
Fear of Flying (Conor Finnegan, 2012)
La tranchée (Claude Cloutier, 2010)
Los extraños presagios de León Prozak (Carlos Santa, 2010) Parte 1
Los extraños presagios de León Prozak (Carlos Santa, 2010) Parte 2
Los extraños presagios de León Prozak (Carlos Santa, 2010) Parte 3
Ride of Passage (Christian Bøving-Andersen, 2012)
Ryan (Chris Landreth, 2004)
Silence Is Golden (Chris Shepherd, 2006)
Subconscious Password (Chris Landreth, 2013)
Tchou-tchou (Co Hoedeman, 1972)
The Maker (Christopher Kezelos, 2011)
The Metamorphosis of Mr. Samsa (Caroline Leaf, 1977)
The Owl and the Raven, An Eskimo Legend (Co Hoedeman, 1973)
Welcome to Kentucky (Craig Welch, 2005)
\D\
Abuela Grillo (Denis Chapon, 2009)
Bärenbraut (Derek Roczen, 2007)
Feral (Daniel Sousa, 2012)
Flatworld (Daniel Greaves, 1997)
La comtesse de Castiglione (David Lodge, 2000)
L'ondée (David Coquard-Dassault, 2009)
Malchick (Dmitry Geller, 2008)
Paula (Dominic-Etienne Simard, 2011)
Pierwszy drugi trzeci.. (Daniel Szczechura, 1964)
Please Say Something (David O'Reilly, 2008)
Poils (Delphine Hermans, 2013)
Simpsons Couch Gag (Don Hertzfeldt, 2014)
The Horse Raised by Spheres (David O´Reilly, 2014)
Topo glassato al cioccolato (Donato Sansone, 2011)
Vorobej kotoryj umel dergat' slovo (Dmitry Geller, 2010)
WOFL 2106 (David O'Reilly, 2006)
\E\
Eveready Harton in Buried Treasure (Eveready Horton, 1929)
Fantasmagorie (Emile Cohl, 1908)
Feet of Song (Erica Russell,1988)
Hisab (Ezra Wube, 2011)
Histoire à la gomme (Eric Blesin, 2006)
Innominat (Epi García Ferrero, 2004)
Johanes Doktor Faust (Emil Radok, 1958)
Le cauchemar de Fantoche (Emile Cohl, 1908)
Le cheveu délateur (Émile Cohl, 1911)
Len (Evgeniy Sivokon, 1979)
The Town Mouse and the Country Mouse (Evelyn Lambart, 1980)
\F\
Au premier dimanche d'août (Florence Miailhe, 2000)
Bon voyage (Fabio Friedli, 2012)
Crac (Frederic Back, 1980)
Edmond etait un ane (Franck Dion, 2012)
Erlebnisse der Puppe (Franz Winzentsen, 1966)
Illusion (Frédéric Back, 1975)
Kanikuli Bonifatsia (Fyodor Khitruk, 1965)
Kövec (Ferenc Cakó, 2000)
Love and War (Fredrik Emilson, 2006)
Migration (Fluorescent Hill, 2013)
Monsieur Cok (Franck Dion, 2009)
Ostrov (Fyodor Khitruk, 1973)
The Elephant's Garden (Felix Colgrave, 2013)
UFO Invaders (Fabián Tapiolas, 2009)
\G\
A girl named Elastika (Guillaume Blanchet, 2013)
Banket (Garri Bardin, 1986)
Caveirão (Guilherme Marcondes, 2013)
Chahut (Gilles Cuvelier, 2005)
Chemin faisant (Georges Schwizgebel, 2012
Erebus (Georgios Cherouvim, 2010)
Ether Symphony (George Pal, 1936)
Federation tunisienne de football (Gianluigi Toccafondo & C'mon Tigre, 2014)
Jeu (Georges Schwizgebel, 2006)
Konflikt (Garri Bardin, 1983)
Kot v sapogakh (Garri Bardin, 1995)
La Coda (Gianluigi Toccafondo, 1989)
La Piccola Russia (Gianluigi Toccafondo, 2004)
L'homme sans ombre (Georges Schwizgebel, 2004)
Morir de Amor (Gil Alkabetz, 2004)
Pinocchio (Gianluigi Toccafondo, 1999)
Plus One Minus One (Guido Manoli, 1987)
Printed Rainbow (Gitanjali Rao, 2006)
Retouches (Georges Schwizgebel, 2008)
Romance (Georges Schwizgebel, 2011)
Rubicon (Gil Alkabetz, 1997)
The Wanderer (George Ungar, 1988)
Tubby the Tuba (George Pal, 1947)
Where the Wild Things Are (Gene Deitch, 1973)
\H\
Arasoit (Heiki Ernits, 1991)
Beluga (Hashimoto Shin, 2011)
Der Haln (Heinrich Sabl, 1994)
Der Schneemann (Hans Fischerkoesen, 1944)
Frühzug (Hess Delia, 2012)
Kechuografías (Héctor Franzi, 1964)
La lucha entre la garza y la almeja (Hu Jinqing, 1983)
La ranita inconforme (Hernán Henríquez, 1976)
Lõpuõhtu -The Closing Session- (Hardi Volmer, 2007)
Mary & Gretel (Howard S. Moss, 1916)
Rhythm 23 (Hans Richter, 1923)
Scherzo - Verwitterte Melodie (Hans Fischerkoesen, 1943)
Schwarz-Weiß-Rot (Helmut Herbst, 1964)
Sciany Maja Uszy (Henryk Ryszka, 1974)
Shôjo tsubaki Chika gentô gekiga (Hiroshi Harada, 1992)
Sucedió en la ciénaga (Hernán Henriquez, 1977)
Vom Bäumlein, das andere Blätter hat gewollt (Heinz Tischmeyer, 1940)
\I\
Alternative Walk (Ivan Maximov, 2017)
Andrei Svislotsky (Igor Kovalyov, 1991)
Bum-Bum, doch rybaka (Ivan Maximov, 2013)
Divine fate (Ishu Patel, 1993)
From Left To Right (Ivan Maximov, 1989)
Fying Nansen (Igor Kovalyov, 2000)
Grey (Ivan Rusev, 2005)
Ha'aki (Iriz Pääbo, 2008)
Hezurbeltzak (Izibene Oñederra, 2007)
Long Bridge of Desired Direction (Ivan Maximov, 2012)
Milch (Igor Kovalyov, 2005)
Styri (Ivana Sebestova, 2007)
The Fisher Woman (Iliyana Asparuhova, 2012)
Tidies to and Fro (Ivan Maximov, 2010)
Tunellage (Ivan Maximov, 2005)
Ulybka Leonardo da Vinchi (Ivan Aksenchuk, 1986)
Vigyázat, lépcsö! (István Orosz, 1989)
Vne Igry (Ivan Maximov, 2011)
Zolushka (Ivan Aksenchuk, 1979)
\J\
Arzak Rhapsody (Jean Giraud, 2003)
Belly (Julia Pott, 2011)
Body Beautiful (Joanna Quinn, 1990)
Britannia (Joanna Quinn, 1993)
Concerto erotico (Jannik Hastrup & Flemming Quist Møller, 1964)
Disc Jockey (Jirí Barta, 1980)
Don Juan (Jerzy Zitzman, 1963)
El fakir González en la selva (Joaquim Muntañola, 1942)
El jardín de las delicias (Juan Ibañez, 2009)
Entering the Mind Through the Mouth (Jinsung Choi, 2010) -VOSE-
Esperalia (Jerzy Kalina, 1983)
GUF. A Cathedral of Unborn Souls (Jelena Girlin, 2001)
Historia Naturae, Suita (Jan Svankmajer, 1967)
Impressions en haute atmosphere (José Antonio Sistiaga, 1989)
Johann Sebastian Bach. Fantasia G-moll (Jan Svankmajer, 1965)
Klub odlozených (Jiri Barta, 1989)
Konec stalinismu v Cechách (Jan Švankmajer, 1991)
La Ollera (Juan Manuel Costa, 2006)
Labirynt (Jan Lenica, 1962)
L'acteur (Jean-François Laguionie, 1974)
Lapis (James Whitney, 1966)
Las Palmas (Johannes Nyholm, 2011)
Le noeud cravate (Jean-François Lévesque, 2008)
Le silence sous l'écorce (Joanna Lurie, 2010)
Leonarduv deník (Jan Svankmajer, 1972)
Light (Jordan Belson, 1973)
Lightning Sketches (J. Stuart Blackton, 1907)
Mario el Lustrabotas (Jesús Pérez, 1997)
Medibas (Janis Cimermanis, 2007)
Midnight Dance (John McCloskey, 1996)
Minotauromaquia [Pablo en el laberinto] (Juan Pablo Etcheverry, 2004)
Moj dom (Jacek Kasprzyckim 1983)
Mona Lisa Descending a Staircase (Joan C. Gratz, 1992)
Neulich 1 (Jochen Kuhn, 1998)
Neulich 2 (Jochen Kuhn, 2000)
Neulich 3 (Jochen Kuhn, 2002)
Nowy Janko Muzykant (Jan Lenica, 1960)
Our Man in Nirvana (Jan Koester, 2006)
Papiroflexia (Joaquin Baldwin, 2007)
Pomsta (Jirí Brdecka, 1968)
Poslední trik pana Schwarcewalldea a pana Edgara (Jan Svankmajer, 1964)
Potr' et la fille des eaux (Jean-François Laguionie, 1974)
Proc se usmívás, Mono Liso (Jirí Brdecka, 1966)
Przez Pole (Jerzy Kucia, 1992)
Refleksy (Jerzy Kucia, 1979)
Sebastian's Voodoo (Joaquin Baldwin, 2008)
Solo duets (Joseph Feltus, 2006)
Swiat w operze (Jerzy Kotowski, 1966)
Swiat w operze (Jerzy Kotowski, 1966)
Szlaban (Jerzy Kucia, 1976)
Teclópolis (Javier Mrad, 2009)
The Enchanted Drawing (J. Stuart Blackton, 1900)
The Man with the Beautiful Eyes (Jonathan Hodgson, 1999)
Tma, Svetlo, Tma (Jan Svankmajer, 1989)
Treintee (J.C.G. Millo, 2009)
Une bombe par hasard (Jean-François Laguionie, 1969)
Une Histoire Vertebrale (Jeremy Clapin, 2006)
Vesely Circus (Jiri Trnka, 1951)
W trawie (Jerzy Kalina, 1974)
Water Brain (Johann Poo, 2009)
William Wilson (Jorge Dayas, 1999)
Yantra (James Whitney, 1957)
\K\
Atama (Koji Yamamura, 2002)
Bavel no Hon (Koji Yamamura, 1996)
Bottle (Kirsten Lepore, 2010)
Brush of Baphomet (Kenneth Anger, 2009)
Das Winthermärchen (Kurt Weiler, 1972)
Dumb Day (Kevin Eskew, 2012)
Fusha no sha (Kihachiro Kawamoto, 1988)
Heinrich der Verhinderte (Kurt Weiler, 1965)
Heldensage (Kurt Weiler, 1985)
Inspirace (Karel Zeman, 1948)
Kataku (Kihachiro Kawamoto, 1979)
Král Lávra (Karel Zeman, 1950)
Krokodill (Kaspar Jancis, 2009)
La Noria (Karla Castañeda, 2012)
Making of 'Bottle' (in 1 minute) (Kirsten Lepore, 2010)
Maraton (Kaspar Jancis, 2006)
Miatsuu (Kaisa Lenkkeri, 2009)
Midori-ko (Keita Kurosaka, 2010)
Mochibei (Keita Kurosaka, 2005)
Muybridge's Strings (Koji Yamamura, 2011)
Omochabako series, dai san wa Ehon senkyûhyakusanjûroku nen (Komatsuzawa Hajime, 1934)
Opcja Zerowa (Krzysztof Kiwerski, 1983)
Pan Prokouk filmuje (Karel Zeman, 1948)
Pan Prokouk vynálezcem (Karel Zeman, 1949)
Sirenen (Klaus Georgi, 1983)
The Forbidden Forest (Keith Rondinelli, 2011)
The Old Crocodile (Koji Yamamura, 2005)
Tobira o Akete (Kôji Morimoto, 1995) VOSE
Tren zbója (Kazimierz Urbanski, 1967)
Villa Antropoff (Kaspar Jancis & Vladimir Leschiov, 2012)
We can't live without cosmos (Konstantin Bronzit, 2014)
\L\
Altair (Lewis Klahr, 1995)
Angeli (Lejf Marcussen, 2002)
Den Offentlige Rost (Lejf Marcussen, 1988)
Der Schneider von Ulm (Lutz Dammbeck, 1979)
Einmart (Lutz Dammbeck, 1981)
El retrato de la peste (Lucila Las Heras, 2009)
Galathea Das lebende Marmorbild (Lotte Reiniger, 1935)
Ghost Stories (Late Night Work Club, 2013)
Janus (Linda Fagerli Saethren, 2007) -VO-
Klyuch (Lev Atamanov, 1961)
Lebe! (Lutz Dammbeck, 1978)
Moonlight Sonata (Larry Jordan, 1979)
Orb (Lawrence Jordan, 1973)
Pasajes (Luis Paris, 2012)
Plato (Léonard Cohen, 2011)
Taking a Line for a Walk. A Homage to the Work of Paul Klee (Lesley Keen, 1983)
The birth of the robot (Len Lye, 1936)
The Pearce Sisters (Luis Cook, 2007)
The Visible Compendium (Larry Jordan, 1991)
Turen til Squashland (Lars von Trier, 1967)
Volgens de Vogels (Linde Faas, 2008)
Xian Xian (Li Yi, 2006)
Zapirón busca empleo (Luis Escobar, 1947)
\M\
Âme noire (Martine Chartrand, 2001)
Ánima Buenos Aires (María Verónica Ramírez, 2012)
Bleu comme un coup de feu (Masoud Raouf, 2003)
Color Dream nº 246 (Michael Theodore, 2006)
Danny Boy (Marek Skrobecki, 2010)
Divisional Articulations (Max Hattler, 2017)
Draw with me (Mike Inel, 2009) -VOSE-
Famous Paintings (Maarten Koopman, 1996)
Fausto (Max Cachimba, 2003)
From Beyond (Michael Granberry, 2006)
Gargoyle (Michael Cusack, 2006)
Goodbye Mister De Vries (Mascha Halberstad, 2012)
Hídavatás (Marcell Jankovics, 1969)
Ichthys (Marek Skrobecki, 2005)
In the air (Martinus Klemet, 2009)
Karneval zvirat (Michaela Pavlatova, 2006)
Kizi Mizi (Mariusz Wilczynski, 2007)
Krizovka (Michaela Pavlátová, 1989)
La coccinelle de Gotlib (Marcel Gotlib, 1995)
La Donna è Mobile (Monique Renault, 1993)
Laska (Michal Socha, 2008)
Le grand ailleurs et le petit ici (Michèle Lemieux, 2012)
Le montagne della follia (Michele Bottichelli, 2008)
Lwas (Mathilde Vachet, 2013)
Märchenbilder (Marek Skrobecki, 1998)
Missing (Mi-sen Wu, 2007)
Mlyn (Miroslaw Kijowicz, 1971)
Nuvole (Manfredo Manfredi, 1975)
Os milonarios (Mario Gajo de Carvalho, 2011)
Point of Mouth (Midhat Ajanovic, 2010)
Põrandaalune (Mati Kütt, 1997)
Prípad (Martin Zivocký, 2011)
Samba le Grand (Moustapha Alassane, 1977) -VOSE-
Sotterranea (Manfredo Manfredi, 1973)
Stationery (Monica Rho, 2005)
Teekond nirvaanasse (Mait Laas, 2000)
The Astronomer's Dream (Malcolm Sutherland, 2009)
The Saint Inspector (Mike Booth, 1996)
Timbre A-Z (Mirai Mizue, 2011)
Urs (Moritz Mayerhofer, 2009)
Wyscig (Marek Serafinski, 1989)
\N\
A Little Phantasy on a 19th-century Painting (Norman McLaren, 1946)
A Playground for Baboush (Noureddin Zarrinkelk, 1971)
Animated Motion #1 (Norman McLaren, 1978)
Animated Motion #2 (Norman McLaren, 1978)
Animated Motion #3 (Norman McLaren, 1978)
Animated Motion #4 (Norman McLaren, 1978)
Animated Motion #5 (Norman McLaren, 1978)
Astigmatismo (Nicolai Troshinsky, 2013)
Begone Dull Care (Norman McLaren, 1949)
Boogie Doodle (Norman McLaren, 1940)
Chinti (Natalia Mirzoyan, 2012)
Con sao biet noi (Ngo Manh Lan, 1967)
Dnevnik (Nedeljko Dragic, 1974)
Hen Hop (Norman McLaren, 1942)
Howl (Natalie Bettelheim, Sharon Michaeli, 2011)
Iblard Jikan (Naohisa Inoue, 2007)
Le cirque (Nicolas Brault, 2010)
Le retour (Natalia Chernysheva, 2013)
Mosaic (Norman McLaren, 1965)
Neighbours (Norman McLaren, 1952)
Pandorama (Nina Paley, 2000)
Pas de deux (Norman McLaren, 1967)
Synaesthesia (Nikko Hull, 2011)
Tup-tup (Nedeljko Dragic, 1972)
What Does Otto See (Neil Baker, 2011)
\O\
An Optical Poem (Oskar Fischinger, 1937)
Broken Down Film (Osamu Tezuka, 1985)
Love Play (Oskar Fischinger, 1931)
Muratti Privat (Oskar Fischinger, 1935)
Solomenniy bychok (Olga Khodatayeva, 1954)
Spirals (Oskar Fischinger, 1926)
\P\
1977 (Peque Varela, 2007)
Bydlo (Patrick Bouchard, 2012)
Coeur de secours (Piotr Kamler, 1973)
Cuerdas (Pedro Solís Gracía, 2013)
De schrijver en de dood (Paul Driessen, 1988)
Dr Charakter przedstawia (Piotr Dumala, 2010)
Hipopotamy (Piotr Dumala, 2014)
Hlavy (Petr Sis, 1979)
Hotell E (Priit Pärn, 1992)
Just Märried (Peep Pedmanson, 1998)
Kengere (Peter Muhumuza Tukei, 2011)
Kolmnurk (Priit Pärn, 1982)
La faim (Peter Foldes, 1974)
La Grosse Bête (Pierre Luc Granjón, 2013)
Le Régulateur (Philippe Grammaticopoulos, 2005)
Le loup blanc (Pierre-Luc Granjon, 2006)
Les passagers de La Grande Ourse (Paul Grimault, 1943)
Little Quentin (Paco Vink, 2009)
Mi amigo Amyad (PDA, 2009) -VOSE-
Oedipe (Paul Driessen, 2011)
Päevavalgus (Mait Laas, 1997)
Rebasenaine - (Priit Tender, 2002)
Sciany (Piotr Dumala, 1988)
T.R.A.N.S.I.T. (Piet Kroon, 1998)
Te cuento desde Guatemala (PDA Films, 2011)
Te cuento desde Honduras (PDA Films, 2011)
Te cuento desde República Dominicana (PDA Films, 2011)
The 10 Commandments (Phil Mulloy, 1996) -VOSE-
The Chain (Phill Mulloy, 1997)
The selfish giant (Peter Sander, 1971)
Twins (Peter Budinsky, 2011)
Une Mission Ephemere (Piotr Kamler, 1993)
Wat's Pig (Peter Lord, 1996)
\Q\
El delirio del pez león (Quique Rivera, 2012)
El mono relojero (Quirino Cristiani, 1938)
\R\
Autobahn (Roger Mainwood, 1979)
Bobby Yeah (Robert Morgan, 2011)
Céu, Inferno e Outras Partes do Corpo (Rodrigo John, 2011)
Cityscape (Ryan Larkin, 1966)
Death and the mother (Ruth Lingford, 1997)
Elutuba (Rao Heidmets, 1993)
Harpya (Raoul Servais, 1979)
Hing sees (Riho Unt, 2002)
Histoire Tragique Avec Fin Heureuse (Regina Pessoa, 2006)
ILM, Le savoir (Ridha Andriantomanga, 2008)
Instinkt (Rao Heidmets, 2003)
Invocation (Robert Morgan, 2013)
Kali, le petit vampire (Regina Pessoa, 2012)
Krokodil Gena (Roman Kachanov, 1969)
Les dents du singe (René Laloux, 1960)
Papillons de nuit (Raoul Servais, 1997)
Pegasus (Raoul Servais, 1974)
Põrgu (Rein Raamat, 1983)
Rosette (Romain Borrel, Gaël Falzowski, Benjamin Rabaste & Vincent Tonelli, 2011)
Seiltänzer (Raimund Krumme, 1986)
Singles (Rebecca Sugar, 2009)
Siren (Raoul Servais, 1968)
Suur Tõll (Rein Raamat, 1980)
Symphony No. 42 (Réka Bucsi, 2014)
Syn (Ryszard Czekala, 1970)
The Clockmakers (Renaud Hallée, 2013)
The Pearlman (Rao Heidmets, 2006)
The Separation (Robert Morgan, 2003)
The Tell Tale Heart (Raul Garcia, 2005)
Walking (Ryan Larkin, 1968)
Yawarpampa. Campo de Sangre (Roberto de la Puente, 2009) -VOSE-
\S\
Altneuland (Sariel Keslasi, 2012)
Boles (Špela Cadež, 2013)
Chameleon (Stefan Anastasiu, 1984)
Chienne d'histoire (Serge Avédikian, 2010)
Chreli pepela (Shadiman Chavchavadze, 1981)
Dell'ammazzare il maiale (Simone Massi, 2011)
Dog (Suzie Templeton, 2001)
Echogram (Sergey Alibekov, 2003)
El empleo (Santiago Grasso, 2008)
El Hotel eléctrico (Segundo de Chomón, 1908)
Happiness (Steve Cutts, 2017)
Horse (Shen Jie, 2013)
Isten veled kis sziget (Sándor Reisenbüchler, 1986)
Kontraste (Sieglinde Hamacher, 1982)
La Femme-squelette (Sarah Van den Boom, 2009) -VOSI-
La vielle dame et les pigeons (Sylvain Chomet, 1996)
Le balayeur (Serge Elissalde, 1990)
Leviathan (Simon Bogojevic Narath, 2006)
Liebeskrank (Spela Cadez, 2007)
Ligne de vie (Serge Avedikian, 2003)
Morana (Simon Bogojevic Narath, 2008)
Novecento pianiste (Sarah Van den Boom, 2005)
Paroles en l'air (Sylvain Vincendeau, 1995)
Plasticat (Simon Bogojevic Narath, 2002)
Prita Noire (Sofía Carrillo, 2011)
Runa´s Spell (Stephanie Maxwell, 2007).
Schody (Stefan Schabenbeck, 1969)
Semáforo (Simón Wilches-Castro, 2013)
Taaren (Søren Melson, 1947)
The Secret Joy of Falling Angels (Simon Pummell, 1961)
Totem (Stacey Steers, 1999)
Tri variace na picassovské téma

Chomikowe rozmowy

Zaprzyjaźnione i polecane chomiki
(32)